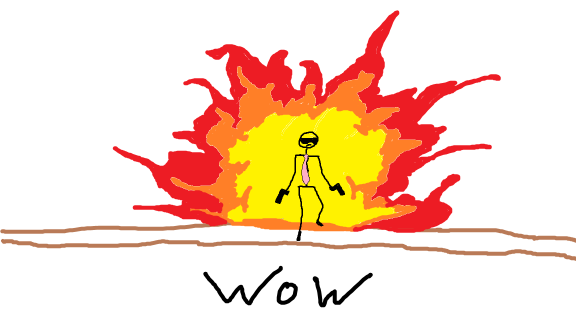 Hello everyone, it has been a while since I have updated my site with any real content. My goal here in the future is to begin updating weekly, but we shall see how that goes. I have had a pretty hectic few months and haven't been able to dedicate as much time as I'd like to my various side projects. Let's run through a list!
I left Stark State College to go be a developer for New York Community Bank. That lasted all of 2.5 months. It's not that it was a bad job. It was a good one. Another thing just came up…
I left NYCB to work for Unity Technologies. I am now working at a Screencaster for the Learn team (Unity3d.com/Learn). The team is great and I love making informative videos to help people learn to dev games (you might have noticed). Lot's of good stuff coming down the line from Unity, so keep an ear out!
My team for Summer Game Jam made the game Conway. Check it out. I was real happy with how 48 hours worth of work could build something so dynamic. Sweet experience.
My video book "Game Development Essentials with the Unity 4 Game Engine" is doing very well. If you are interested in learning more, check it out!
My new book "Sam's Teach Yourself Unity Game Development in 24 Hours" is almost done. If you have a Safari Books Online membership (or want to sign up for a free trial), you can read the chapters of the book as I am writing them here! You can also learn more (and maybe preorder?) at Amazon here.
Finally, I am still teaching. I am now an adjunct at both Stark State College (2D Game Design and Development) and the Cleveland Institute of Art (Level Design). Busy times for me indeed!
Oh, also, I am proposing talks at both CodeMash and Game Developer's Conference. If you are at either of those, and my talks get accepted, come say hi!
OK, so that about sums things up. I would like to start doing more live streams and tackling more educational videos. We shall see how it goes.